Tips to Get Your Car Ready for Winter
Tips to Get Your Car Ready for Winter
Posted on December 28, 2021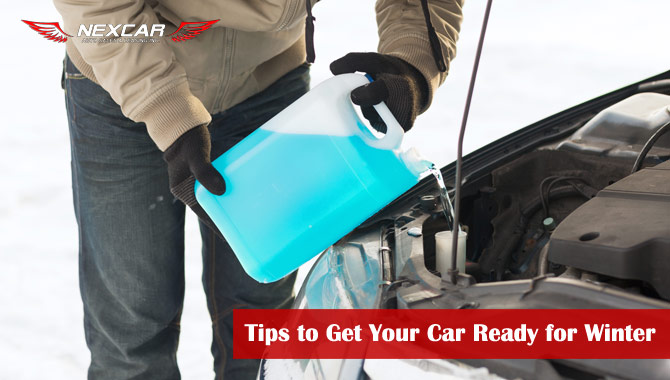 With the cold Canadian winter upon us, it's that time of the year to make sure your vehicle is ready for the season. With temperatures dropping, you can expect snow, ice, and sometimes even broken-down vehicles. That's why our car dealership in Toronto has created this guide to help you prepare for what's coming. Follow along with our team here at Nexcar Auto Sales & Leasing and learn the right safety steps to prepare for changed road conditions.
Consider an Oil Change
As the winter weather settles in, consider getting your oil changed to a winter specific oil. This is because when the temperature drops below zero degrees, which it always does in Canada, then using a specific oil that functions in this climate is best for your vehicle to maintain its best performance. Talk to your mechanic today to make this switch.
Replace Your Wipers & Wiper Fluid
There is nothing worse than driving in a snowstorm with bad wipers or running out of wiper fluid while you are driving. Since either of these can majority affect your safety, it's important that you replace and replenish when needed. Wipers typically only last for about a year before they begin to lose their effectiveness and wiper fluid should be refilled with fluid containing antifreeze before it gets too cold.
A good winter driving tip to preserve your wipers and avoid damaging them is to stand them up on your windshield when you know there is rain coming. This will help you avoid trying to scrape them out when they are covered in ice.
Have Your Emergency Kit Ready
With Canadian winters being so cold, the temperatures could lead to life-threatening levels if you are not properly prepared. With the increased chance of stalled vehicles or dangerous road conditions, it's important to be prepared. An emergency kit could include:
Extra hats, mitts, and boots

A set of warm clothes and blanket

An ice scraper

Extra windshield washer fluid and wipers

Flares

Flashlight

Jumper cables

Etc.
Check on Your Battery 
During the winter, battery failure is one of the most common causes of roadside assistance. To avoid this, have your mechanic check on the health of your battery when you are in next. The mechanic will check wiring connections and they will be able to let you know if it's time for a replacement. This is important because there is nothing worse than being stuck on the side of the road with a dead battery during the winter.
Get Prepared Today
If you have any questions or concerns regarding how to get your vehicle winter ready, ask our team here at Nexcar Auto Sales & Leasing. Our team sells quality used vehicles and we ensure that each vehicle is ready to take on the cold Canadian winters. If you have any questions about our used vehicle inventory or our fantastic auto loans, you can give our team a call today at 1 (877) 245-9997 and we would be happy to help.