Used Honda Accord for sale in Toronto (GTA)
SPECIAL MESSAGE TO OUR CUSTOMERS:
Nexcar Auto Sales & Leasing has applied health & safety protocols to protect our customers and employees from COVID-19.
Read more about our efforts
We offer auto financing options with NO PAYMENT FOR 6 MONTHS on approved credit.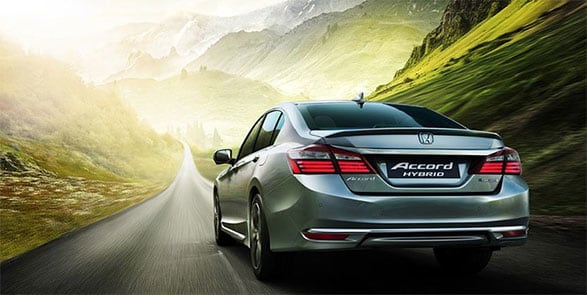 The Honda Accord remains one of the longest-running and best-selling vehicles. It first started off in 1976 as a compact car, but joined the midsize segment later on. The vehicle is highly versatile, offering something for each buyer. It features manual or automatic transmissions, coupe or sedan body styles, and four- or six-cylinder engines. Clearly buyers are offered a lot of choice when it comes to the Accord, which is one of the many reasons it is considered to be Honda's most recognized vehicle in its lineup. The Honda Accord offers a mix between sportiness and comfort, further making it the perfect vehicle.

2014 Honda Accord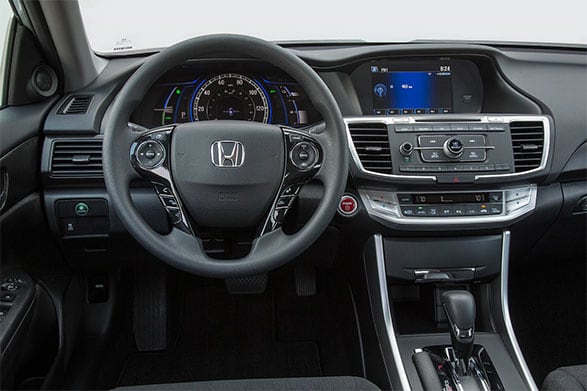 2014 calls for an exciting new update, as the Honda Accord Hybrid has now been added this year. The Hybrid looks highly similar to the original. However, there is a hybrid badge and distinctive blue appointments, in order to set it apart from the rest. Although there is much competition in the midsize segment, the Accord always manages to stand out from the rest with its versatility. For the 2014 Accord sedan it is available in EX, Sport, LX, and EX-L trims with the 2.4-liter inline-four. Meanwhile, the coupe comes available in EX, LX-S, and EX-L trims, while the V-6-equipped coupe comes only available in the EX-L trim.

2015 Honda Accord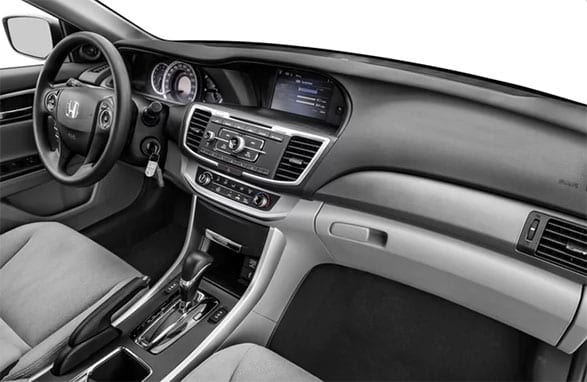 2015 calls for some impressive big changes for the Honda Accord. These new features include Honda's LaneWatch system standard being added to the EX Coupes. Also, for the EX-L models HomeLink universal remote has now been made standard. Another new standard is that for both the EX and EX-L variants there are now auto-dimming rearview mirrors that come equipped with it. There is an abundance of choice for the 2015 Accord, which includes three different trims for the hybrids, and five different grades for the coupes. The vehicle comes with a 2.4-liter I-4 producing 185 hp and 181 lb-ft of torque. The 2015 Accord offers plenty of interior space making it a comfortable drive. It offers a large trunk and a fold-down back seat. The vehicle is also highly safe as it gained a five-star rating for overall safety from the NHTSA.

Come Visit Us
If you are looking for a Used Honda Accord for sale in Toronto (GTA), visit our showroom and talk to our experts. We will walk you through our incredible pre-owned selection of Honda Accord's and discuss the wide variety of features each model offer.
Browse our Used Honda Accord Inventory
---