Serving the TORONTO and the surrounding area, Nexcar Auto Sales & Leasing Inc, located at 1235-1237 Finch Ave. W Toronto, ON M3J 2G4, is your premier retailer of Pre-owned vehicles. Our dedicated sales staff are here to make your auto shopping experience fun, easy and financially advantageous. Please utilize our various online resources and allow our excellent network of people to put you in your ideal car, truck or SUV today!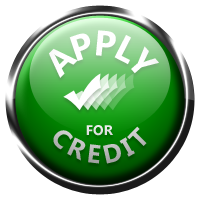 Hear What Our Customers Have to Say

"I purchased a Honda civic from Nexcar approximately two years ago. I recently returned to Nexcar and traded it in on a newer model. Upon my return I was greeted by the staff there, and received the same outstanding service I experienced there before. It has definitely been well worth the drive from Barrie. Both times I went to Nexcar they had the biggest and best selection on Honda civics, the best price (everything included in one price no extras) and the vehicles are in immaculate condition, fully detailed, inside their indoor showroom. I know where I'll get next vehicle."

Nick D

"Great staff who are very knowledgeable and not pushy at all. Excellent selection and very clean cars. They are very honest with the condition of each vehicle I asked about. I have now purchased two vehicles from Nexcar and am very happy with both. Highly recommend. If you are looking for a good deal check out Nexcar.ca"



Paul Colangelo
"I have always been very cautious when it comes to buying a used automobile, so when I arrived at NEXCAR I had already visited at least ten similar dealerships. The condition of almost all the cars in the showroom was quite amazing, and they were very competitively priced too.Moreover the package NEXCAR offered had all the "Bells and Whistles" as the Honda showroom, WOW! So now I'm a happy customer driving around in my dream car, which was also very competitively, priced.The salespeople were excellent, and no one pushed me into buying something I was not totally happy with, and the whole experience was very rewarding. Now, I can safely recommend NEXCAR to all my friends, and feel very confident that they will enjoy the same shopping experience I did.If you decide to take my advice and drop into NEXCAR don't just sit inside the car that catches-your-eye but sit in at least ten others, then you will understand what I'm trying to say. All the cars I sat in at the showroom are in mint condition. That's what I did(three consecutive days-and no one hurried me)and came away with a car that I'm really happy with.THANK YOU NEXCAR"


James Carvey